What Do I Need to Start Printing ID Cards?
ID Card Printer
We have a wide range of ID Card Printers to suit your unique needs for your business, school, industrial
facility, university, or any other organizations!
ID Cards
We offer the best value on ID cards and carry stock in all popular sizes and thicknesses.
Color Ribbon Ink
Color Ribbon Ink is what makes your ID Card come to life! We carry a variety of ink ribbons compatible with all printers we supply.
Bodno Software
You will design and process ID Card printing using our top-of-the-line Software.
Bodno Extended Warranty Coverage
We want you printing all year long, worry-free, so we created the Bodno Extended Warranty, saving you money and time on Printer repairs and replacements.
Bodno Support
New to ID card printers, or encountered an error you haven't seen before? We are happy to provide comprehensive Support for any printer, supplies, or software available on our site.
Our Best Deal Yet!
We combine easy and affordability with our Magicard 300 Leasing Bundle. You could spend all day browsing through our wide range of Printers, or you can get everything you need to start printing ID Cards right away: printer & supplies, software, Bodno Extended Warranty coverage, Bodno Support + subscription, and more for one simple payment of $99 per month!
Supplies Included:
Magicard 300 Dual Sided
ID Card Printer
The Magicard 300 ID card printer is an excellent choice for busi- nesses in need of a reliable mid-sized ID card printer program for professional, high-quality printing with robust security options.
Includes Printer Power Supply
Dual-sided printing
Dye sublimation printing technology
Speed: 23 seconds per full color, single-sided card and
6 seconds per monochrome single-sided card
Premium security with Digital Shredding and Holokote technology
Three-year manufacturer warranty
Bodno Premium CR80 Mil Graphic Quality PVC
Cards - 300 pack
Includes 1 pack (300 cards) per year
Graphic quality white pvc cards
Quantity of 300 cards - packed in 5 packs of 60
CR80 (3.375"x2.125") 30 mil thickness (same thickness and size as a credit card)
Blank (no magnetic strips and no slots or holes)
Compatible with the Magicard 300 Dual-Sides ID Card Printer
Magicard 300 Dual Sided
ID Card Printer
Provides 300 prints
Includes 2 Ribbons per year
Compatible with the Magicard 300
Dual-Sided ID Card Printer
Bodno Silver
Edition Software
Conceirge Remote Setup and Support
Import from Excel
QR Codes
See full list of features here
Extended
Warranty Coverage
Need something a little more simple?
Try the Badgy 100 Leasing Package for only
$49 per month!
Badgy 100 Card Printer
Single-sided photo ID system includes all components necessary for low-volume, low-budget printing.
Printer features direct-to-card printing in full-color or monochrome, USB
connection, print drivers for Windows and Mac, front-operated input and output trays, and an easy-load ribbon cassette.
Bodno Premium CR80 Mil Graphic Quality PVS Cards - 100 pack
Includes 1 pack (100 cards) per year
Graphic quality white pvc cards
Quantity of 100 cards - packed in
2 packs of 50
CR80 (3.375"x2.125") 30 mil thickness (same thickness and size as a credit card)
Blank (no magnetic strips and no slots or holes)
Compatible with Badgy 100 Printer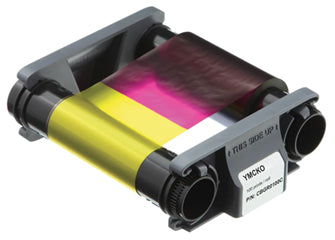 Evolis Badgy CBGR0100C
Color Ribbon
Provides 100 prints
Includes 1 Ribbon per year
Compatible with the Badgy 100
Single-Sided ID Card Printer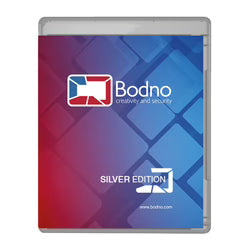 Bodno Silver Edition Software
Conceirge Remote Setup and Support
Import from Excel
QR Codes
See full list of features here

Extended Warranty Coverage