Your Membership, Your Choice
Skip If You Need To
Need to take a break from your ONE membership for now? Reach out to our Customer Service to pause your membership (as long as you are past your 3-month minimum commitment)!
Cancel If You Need To
Cancel anytime (after your 3-month min. commitment) by contacting Customer Service by phone, email, or chat.
How Do I Sign Up for the BodnoONE Membership?
It's as east as one click! Just add BodnoONE Membership to your cart anywhere throughout the site. Free 1-Day Shipping will automatically be applied to your order. Upon placing your order, you will be enrolled in the BodnoONE Membership program.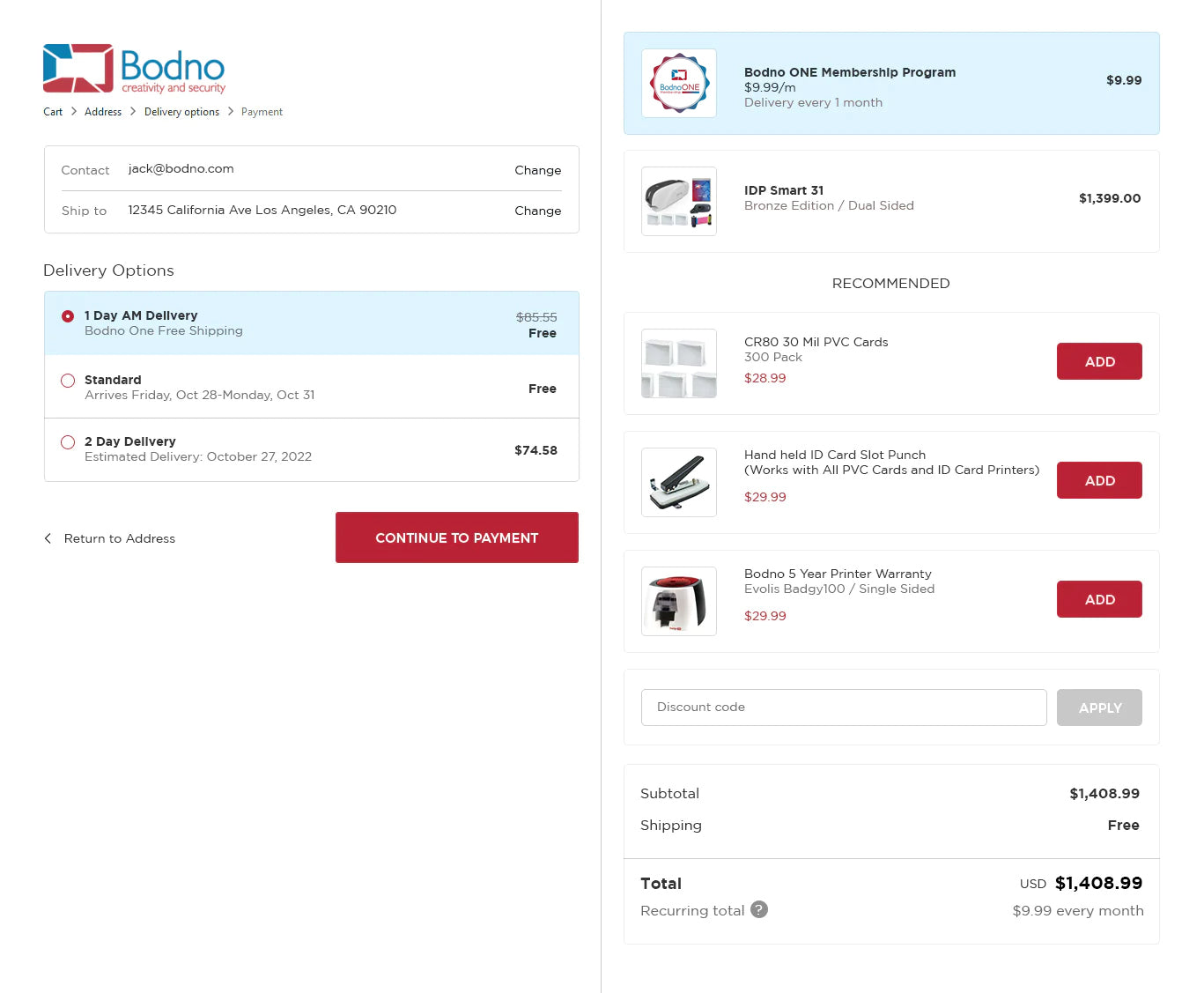 How much does the BodnoONE Membership cost?
What do I get with the BodnoONE Membership?
Free 1-Day Shipping on all orders. Cut off is 1pm EST
Can I cancel at anytime?
No, 3-month Minimum Commitment.